29th November
---
Workshops
Medicine and Fabrication
Silke Liebrecht-Rüsing, David and Roman Hahlbrock
Information Technology has changed all areas of life, that was not different in the field of medicine.
Computer-aided diagnosis methods, minimally invasive surgery, individual prosthetics are now standard in developed countries. Digital-three-dimensional image processing is a ey technology of these new methods. Based on records, images are brought into shape by a software.
Sensors measure the patient's bodies, visualizing diseases and injuries in order to plan minimally invasive procedures. They are also used therapeutically by getting medical records into new data that will produce 3D images and with the help of CNC machines (3D Printer/Laser Cutter) model implants, prostheses, individual tracks, as well as operational plan models.
At the workshop we will look deeper into the relationship between technical imaging and the body, and what is the socio-cultural effect resulting from it. In a more practical level we will experiment with what freedom does the sensor collect and display, and what role does interpretation play here, how does it work with the CNC machine, creating the body and learning the elementary process of acquiring image, processing and producing in technical medicine now a days. With the workshop participants we will create two 3D-Images of the body parts with hacked everyday technology. One from the external shape, at the boundary of the skin, the other from the inside of the body. We will influence how this data will be displayed, combining the two images in a computer and generating a 3D-Image which we will bring to a visible and tangible form with the Laser-cutter and/ or the 3D-Printer.
Already fully booked!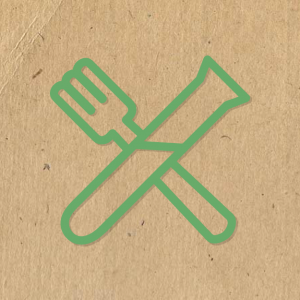 Food and Science
Jenz Großhans and Christian Faubel
Cooking in the 21st century … from "Slow food" to "Soylent Green".
How will new technologies influence the production of edibles?
How strong is the influence of upcoming possibilities of individual production structures on our daily food?
We will experiment with shapes and forms, and perhaps we will find the food of tomorrow!
Already fully booked!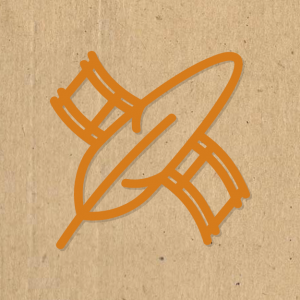 Sense and Media
Axel Steinkuhle and Arno Steffen
Create sounds beyond music, a tentacle to listen.
Creating sound with today media is easier for everybody then it was ever before. Instrument simulations, sound libraries, synthesizers, composing and effect tools and many things more are there for free ready to be used on all kind of platforms. In this experiment we will look out for all kind of free sources to create a sensation to our smartest sense: The hearing. Using any source, any idea, just make it.
The challenge will not be to copy or harm any ideas or copyrights, to create musical environments in a Do-it- yourself procedure; it will be the challenge to create something together within a flexible, unknown team, in given time boxes in a media that is one of the strongest to influence our feelings.
We will listen carefully to the process and the dynamics how the music reflects our mind and interest. The whole story and the creation of a performable sound(es)scape will be done by all team members together. There are no constrains. Just one: the result must be a living network to listen to.
Arts and Crafts
Marcel Odenbach and Hans Sachs
More coming soon…
Already fully booked!
Open discussion

Open Factory // 
The Future of Multidisciplinary Communities 
with Silke Liebrecht-Rüsing, David Hahlbrock, Roman Hahlbrock, Jenz Großhans, Christian Faubel, Marcel Odenbach, Hans Sachs, Axel Steinkuhle, Arno Steffen
What is the future of open fabrication and design?
What does it mean for education and the future of designers everywhere?
Why does the concept of open communities, hardware and software inspire such a passionate following?
At KISD Open Factory we want to explore the idea of 'open' in also in a broader context. What does it mean for other professions? If the knowledge and skills of multiple disciplines are interwoven in a new way through open source platforms, what form will fields such as medicine, fabrication, food, design, architecture, art and media production take in the future?
All this and more will be discussed on the Friday evening panel!
30th November
---
Workshops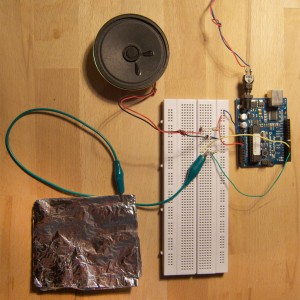 orchestra of electronic bizarreness
Alex Ketzer, Andreas Muxel and Jan Auf der Mauer
culminating signals – immortalized on tape
We'll set up a playground of synthesizers, drum machines, microphones, and other audio-gadgets so you can play around with all kinds of audio generators. We will also use the open-source electronics prototyping platform Arduino together with custom-built sensors and other input devices like Microsoft Kinect, Leap Motion and MaKey MaKey as experimental sound controllers. In the end we'll have an orchestra of electronic bizarreness that fills the room with clouds of digital and analog sounds. The session will be recorded on tape and released in a limited edition of audio-cassettes by the Cologne based label Noorden. Participants should bring their own laptops if possible
"What is FLOSS and why should I care about it?"
Pablo López Soriano and Joana Francener
The Free-Licensed Open Source Software topic will be firstly introduced and discussed, after that we will get our hands into it, to produce something collaboratively which will be used at the end of the day. You can expect to mess around with this design tools and create something in the open source way.
Already fully booked!
FUNGUTOPIA Workshop – Grow it Yourself Design
Laura Popplow
"FUNGUTOPIA is the design of a social and ecological utopia based on urban mushroom cultivation". The Project FUNGUTOPIA is a design | research in process.
The workshop will work with and about the material of fungal mycelium. We will learn how to cultivate oyster mushrooms with simple kitchen tools and let them grow in self-build forms. To understand how to work with the living material of fungi, we will discuss their properties and characteristics and the potential of mushrooms as building material, recyclers, food and medicine.
Already fully booked!
Open Factory Lab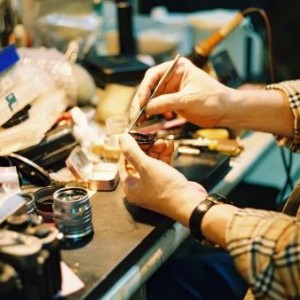 Repair Café
Martin Schumacher and Open Factory Team
Something broken? Don't know how to fix it? Not sure where to go or who to ask? Get it working again! Don't have the know how? No worries!
We're here to assist you! Martin Schumacher and the Repair Café offers you the tools and the assistance you need to get your broken items fixed. All you need to do is bring your broken things, join the Repair Café and have fun fixing with us!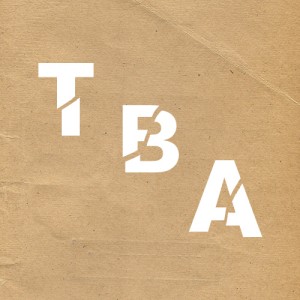 … more Open Factory Lab events are announced very soon!
Expert Talks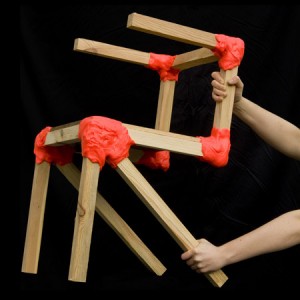 World Makers and Universal Amateurs -
Political Aesthetics and Anaesthetics of Open Design
Laura Popplow
"Hence we are all handyman [makers]: each with his little machines."
Gilles Deleuze, Felix Guattari: The Anti-Oedipus, 1972.
Design is changing. Labeled with terms like Critical Design, Ex-Design or Open Design the parameters of design and its production are changed by designers and others, that are not only challenging our perception of design but also the role of the designer. While the digital real estate is growing day by day, a growing group of makers is not only criticizing massproduction- and consumption but also developing new modes of production and consumption alike. What are the political implications of these new aesthetics? Or are they just a new kind of anaesthetic for the "Post-Democracy"?
Dingfabrik Köln e.V. – How grass roots fablabs can effect their surroundings 
Alexander Speckmann
The non-profit club Dingfabrik Köln e.V. was founded 2010 by 20 people with the vision to build a fablab. 3 years later it has a lot of equipment, still a great culture of sharing knowledge and tools, (co-)created many events in Cologne and across Germany and became a part of Cologne's infrastructure.
Collabortive. Hardware. Everywhere.
Building a global maker space.
Simon Höher
Chances are that to fully make use of the tools and technologies we have at hand today, we'll have to re-think our concepts of collaboration and innovation – and that it is worthwhile to dare opening up. Just like your local maker space, the big challenge here might lay in making the tools, ideas and blueprints of the products we design accessible for those who could use them. And to allow for innovation to happen where we might not expect it. knowable is the attempt of building such a 'global maker space', that allows for global collaboration on hardware. In his talk Simon will share some thoughts, learnings and questions he encountered throughout the past two years building it.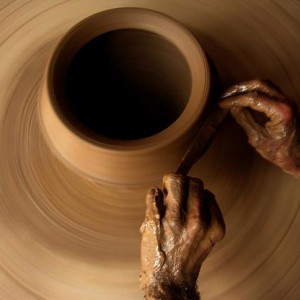 What's there? What's new? What's possible? What's happening?
David and Roman Hahlbrock
3D printing, the maker scene, DIY and Open Design seem to be part of the next big change triggered by information technology. After the success of the personal computer, the internet and the desktop paper printers some see the next revolution, some see just another high-tech market rising. Are these new technologies really powerful enough to change our lives? What's there? What's new? What's possible? What's happening?
Panel discussion

A Critical Stance on Open Design // 
How do the DIY & Makers Movements fit in?
with Laura Popplow, Alexander Speckmann, Simon Höher, Alex Ketzer
Here at KISD we want to consider the link between open design ideologies and movements such as 'DIY' and 'The Makers Movement'. What is happening in these fields now? How did they start and where are they going? This panel will take a critical stance towards these movements and the idea of open design in general. What are the flaws? Do the pros of open communities really outweigh the cons? Where does the maker movement and DIY ideology fall down? How can we go beyond making 'just' another gadget and also think about sustainability? Can future designers really rely and live off a system of open and shared innovation where no one person takes ownership?
All this and more will be discussed on the Saturday evening panel!